Welcome to
"Twilight Hauling"

Operating with a New 2016 Dodge One Ton Dually & Custom built Air-Ride 7 Horse Slant with Side and Rear Ramps.
7 1/2 Feet Tall for Those Tall Horses.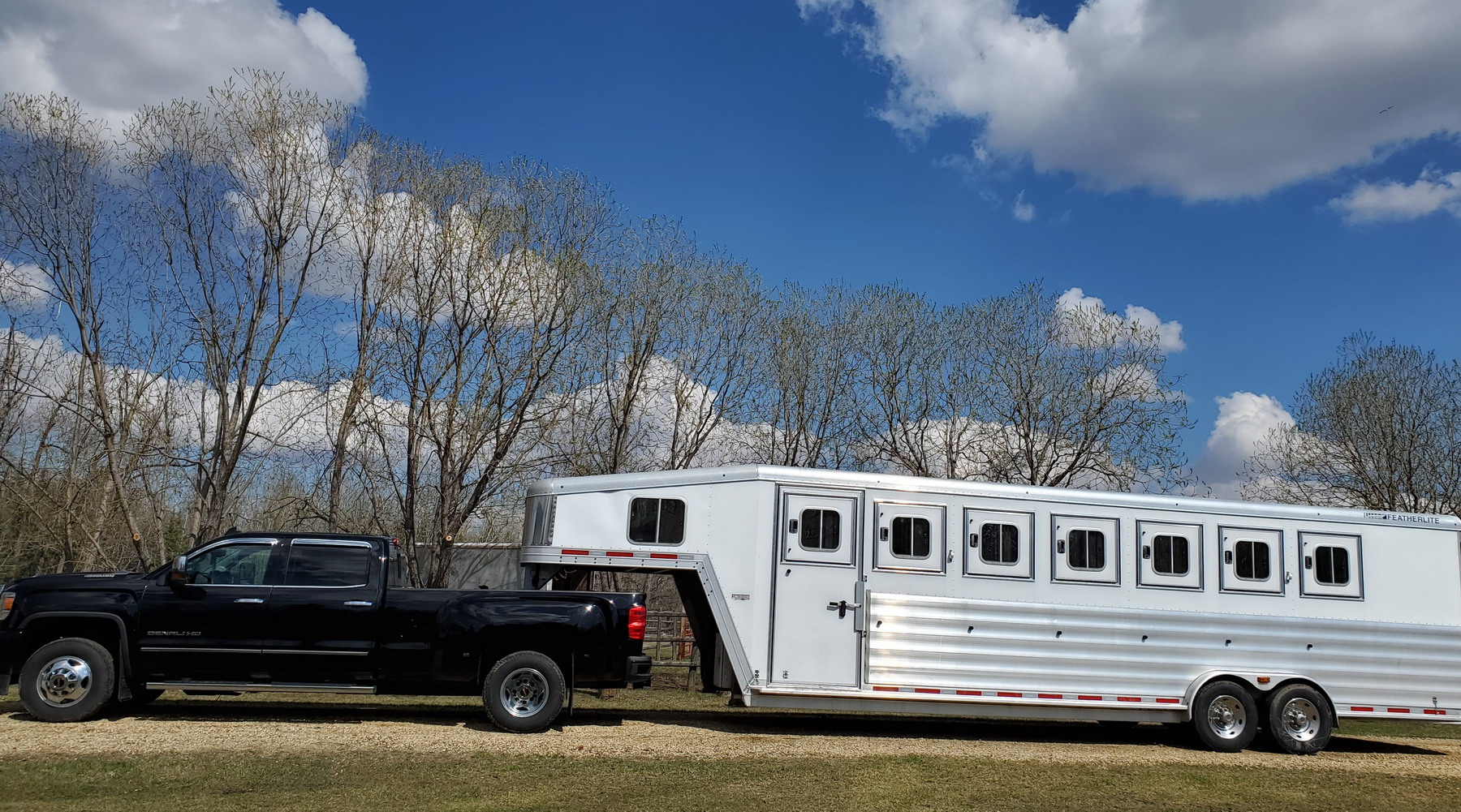 We can haul Minis, Mares, with Foals, Studs, Drafts and Warm bloods.
We haul horses across Canada and the USA, Professional Drivers with years of horse experience.
We know how to care for and handle this precious cargo.
We have handled horses for many years and we know how to get the job done right.
From one horse to many, our trailers can accommodate several clients at a time, making multiple stops along our planned routes.
Check our Hauling Info Page to see current and upcoming horse hauls.
If you need to get the four legged cargo hauled then you have come to the right place.
Based in central Alberta, Canada e-mail: twilight.hauling@shaw.ca
Phone: 780 235-1367 CANADA and USA TEXT or VOICE
or EMAIL !!!
NOTE: WE DO NOT HAUL WITH, NOR ARE WE AFFILIATED WITH ANY OTHER HAULERS. RECENTLY WE HAVE HAD SOME CLIENTSBOOK WITH HAULERS WHO HAVE USED OUR NAME AS ONE OF THEIR "HAULING PARTNERS". THE RESULT WAS THAT OF LOSS OF DEPOSIT AND LOSS OF CONTACT WITH THE HAULER. PLEASE, IF SOMEONE INSINUATES WE ARE A PARTNER FEEL FREE TO EMAIL US THE INFORMATION AND WE WILL BE HAPPY TO REPORT WHAT WE KNOW (IF ANYTHING).